Industrial slide door
The Shanghai jingpeng industrial sliding door is designed for customers who need strong thermal insulation and the outer door of industrial buildings that can save space. The industrial slippery slide up the door opens up to the ceiling, do not take up any space inside, make the door completely open, the high quality of sandwich type of door plank provides excellent insulation performance, with many optional operation and after-sales service organizations, make Shanghai jing peng industrial sliding doors can satisfy the different requirements of customers.
Technical parameters:
Gate size range: width: 12000mm
Gate hole height: 8500mm
Door plate thickness: 45mm, thermal resistance coefficient R = 18.25
Industrial sliding door surface: the surface of the door panel is processed, the color is milky white, apricot yellow (other colors need to be arranged separately).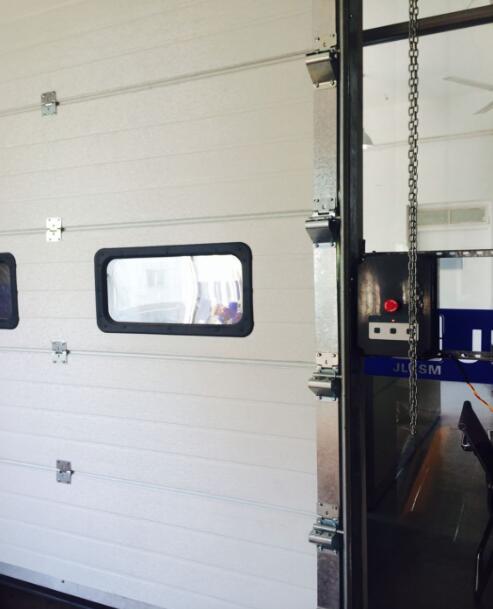 轨 道:有2英寸(51mm)全部采用1.5―3mm厚的热镀锌钢板制成。有标准轨、低轨、高提升轨、垂直提升轨和斜棚提升轨。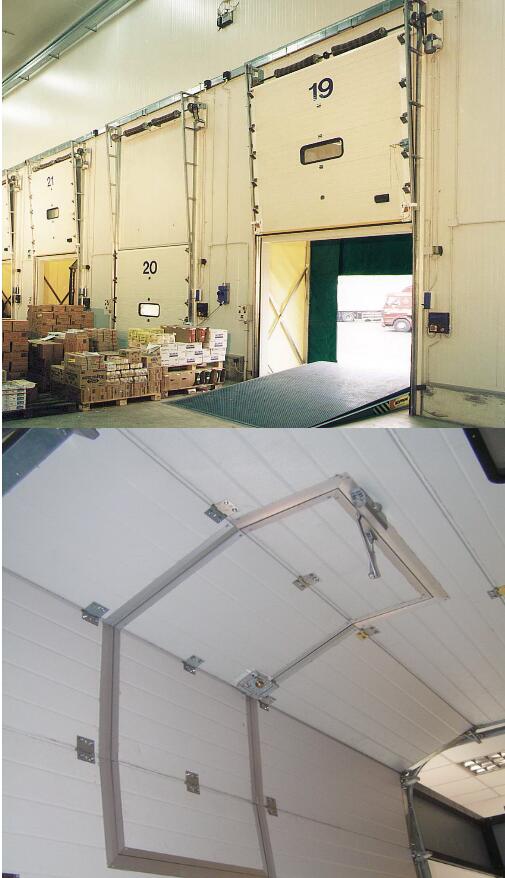 Balance system: external torsional spring balance system, the working life of twisted spring is up to 500,000 ~ 1000,000 working cycle.
Seal: at the bottom of the u-shaped vinyl resin sealing strip, antifreeze, moisture-proof and waterproof infiltration, side, top, grooved sealing to seal, connection between door plank, with convex groove and heat partition tube sealing strip.
Observe small Windows: a variety of sizes can be selected according to the need.
Drive voltage: single phase 220V 50HZ.
Transmission mode: direct shaft drive and indirect chain drive
Output torque: single-phase 50Nm,
Limit mode: mechanical and electronic.
Motor speed: 1400RPM.
Running speed: 133mm/s (UNI8612 standard).
Number of launches: 100 times / 24 hours
Working temperature: - 25 ℃ ~ + 60 ℃
Manual operation: using the control chain to realize the mechanical and electrical disconnection, carry out the manual operation.
Wireless remote control function: provides fast and convenient wireless control.
Industrial bearing bracket: can carry heavy load operation.
Control box: 24VAC, single key control, emergency stop switch electronic lock.
Safety control device: optional air safety protection device, infrared safety protection device.
*

Indicates Required
Inquiry
Hot Products
No Information
Contact Number:
021-63637887
Hotline: 400-820-3520
               021-63637887
               021-63635127
Email: shjinglian@126.com
Address: Building 7, Lane 415, Gulang Road, Putuo District, Shanghai