Quick door double transparent window
Clicks : Loading ...
Issuing Time : 2017-07-31 10:51:43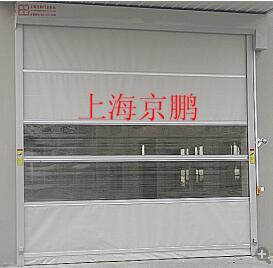 Double penetration speed gate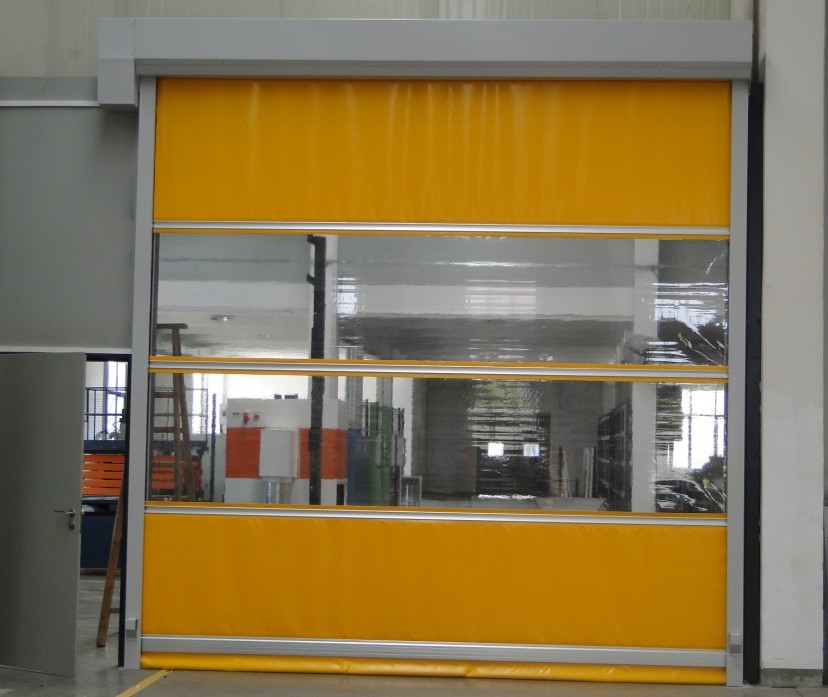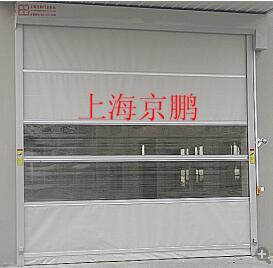 Shanghai jingpeng quick shutter door details about (a) fast shutter materials
1. Beijing peng-door frame material
Fast shutter door frame is 2.0 mm thick baosteel cold plate steel structure production, after the flanging process and quality process of the lacquer that bake, color is optional, aluminum alloy doorframe or stainless steel frame, according to the customer need to customize.
2. The curtain material of Beijing peng shuo door
(1) origin of high-density industrial base cloth: French thickness: 0.8mm
(2) technical parameters:
Tensile strength (warp/weft) : 5700/5100n / 5cm;
Fracture strength (warp/weft) : 900/800 N;
Temperature: - 30 ℃ ~ + 70 ℃;
Fire level: French standard NF - p92-503 or German standard M2 DIN 4102 B1
(2) full transparent PVC film
Transparent window can choose rectangle or ellipse, increasing security and administrative convenience.
Shanghai jingpeng quick shutter door (2) fast shutter door features
1. Application scope of jingpeng door
With insulation, cold insulation, insect-resistant, windproof, dustproof, sound insulation, fire prevention, prevent multiple functions such as odor daylighting, and widely used in food, chemical, textile, refrigeration, electronics, printing, supermarket refrigeration assembly, precision machinery, logistics, warehousing and other places, apply to the logistics channel, large area of the mouth of the cave, windproof require higher inside and outside the door. It can be improved to meet high performance logistics and clean site, and save energy, improve air conditioning effect, speed automatic shutdown, improve efficiency and other advantages.
2. Opening and closing speed
0.6 1.5 m/s
3. Safety performance
Orange phototube flash lamp, when the door is open or closed, red light flashing to warn, when the power failure is accompanied by manual joystick can be gently opened and closed, more security, convenience.
4. Sealing performance
The bottom end is equipped with elastic PVC base cloth, which can be closely combined with all kinds of uneven ground to meet the standard. Seal brush on both sides of the doorpost can reduce noise and increase sealing effect.
5. Anti-wind performance
The curtain is equipped with aluminum alloy wind bar, according to the wind pressure size to select the number of wind resistance, the more, the anti-wind pressure performance is stronger.
6. Dynamic performance
SEW motor, three-phase 380V, 50HZ, IP55, power of 0.750-3.0kw
7. Control mode
The company provides you with a variety of manual or automatic control system to meet the requirements of users across the hall way of open or open closed: 1. The manual button control, (2) manually pull on the rope control, (3) the manual remote control, 4 to the circular induction control, 5. Photoelectric control, 6. Radar inductive control, 7. Moving and interlock control, 8. Door automatic control.
8. Door curtain color can be chosen